Joseph and the Amazing Technicolor Dreamcoat
Important performance News
The last fifteen months have been a challenging time for everyone and we've all faced issues we never thought we would see. Some of us have lost loved ones and faced difficulties that have tested us to the limit. However, the path out of lockdown is a little clearer and with careful and considered planning and actions we can start to Dream a little about returning to some normality.
Joseph was originally planned to be performed at Norton Canes school in July 2020 but circumstances have forced a few changes. We will now be performing Joseph at The Lamp Theatre in Brownhills Community Centre in July 2021. We have split our company into three performance groups, Senior, Middle and Junior, and each group will present two performances of their own version of Joseph. Each performance will have a maximum audience of 50 so we expect tickets to sell out quickly.
Our Senior group will perform on Thursday 8th and Friday 9th July, the Middle group on Saturday 10th July and the Junior group on Sunday 11th July.
Ticket Allocation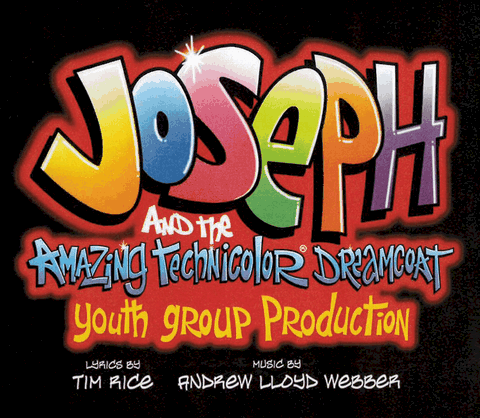 All members will be guaranteed six tickets across their two performances. However, there is no obligation to purchase all six of your tickets. Any spare tickets will then be available from a waiting list. We will endeavour to allocate you tickets for your first choice performance but this may not always be possible. Your understanding of these constraints will be appreciated.
Thursday 8th July @ 7:30pm (Seniors)
Friday 9th July @ 7:30pm (Seniors)
Saturday 10th July @ 2:30pm (Middle)
Saturday 10th July @ 7:30pm (Middle)
Sunday 11th July @ 1:30pm (Junior)
Sunday 11th July @ 5:00pm (Junior)
Tickets for all performances are priced at £5 (under 18) and £7.
All performances will start promptly at the publicised times
How to get your Tickets
Each members will be given a letter of explanation and booking form for you to complete and express your ticket preferences. The form should be returned to our ticket secretary no later than Sunday 6th June so that tickets can be allocated fairly and evenly.
Where
The Lamp at Brownhills Community Centre
Pelsall Road
Brownhills
WS8 7JS
Patrons Please Note
Payment with order please
All tickets are non-refundable
Countdown to opening Night