Queens Award for Voluntary Service
Presentation Evening
Spotlight Youth Productions
Request the pleasure of the company of
All voulunteers, past and present
The Celebration and Presentation of their
Queens Award for Voluntary Service
On Wednesday 28th November 2018
Brownhills Community Centre
Arrive: 7:00pm Refreshments: 7:30pm Carriages: 9:30pm
If you would like to celebrate with us please let us know by completing and submitting the form below
What's it all about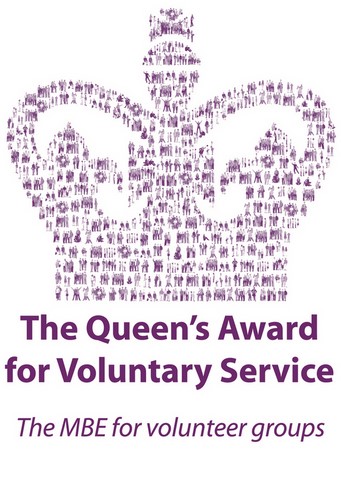 The Queen's Award for Voluntary Service is the highest award given to local volunteer groups across the UK to recognise outstanding work done in their own communities. It was created in 2002 to celebrate the anniversary of The Queen's coronation. It is the MBE for volunteer groups.

Spotlight Youth Productions were awarded the 'MBE' for voluntary groups by Her Majesty the Queen on 2nd June 2018 in an announcement in the London Gazette. This prestigious award, in recognition of the 21 years of service to the community and the strong emphasis on volunteering and active citizenship, followed an intensive scrutiny of the organisation and the current volunteers by Professor Rashid Gatrad, Deputy Lieutenant to Her Majesty the Queen.

Professor Gatrad interviewed the current volunteers and members at length, exploring the extent of their work in the local community, the breadth of services they were involved with and the years of commitment they had given in the support of others. His recommendation was subsequently considered by the Cabinet Office in London with ultimate decision in Buckingham Palace.

Since Spotlight Youth Productions was formed in 1997 we have been fortunate in having so many volunteers willing to give their time, skills and energy to assist in every aspect of our musical productions and we are absolutely ecstatic that the time and effort of our volunteers over the last 21 years has been formally recognised by this prestigious award.

The announcement of the award was celebrated by Steve and Nigel representing Spotlight at a garden party at Buckingham Palace on Thursday 31st May an event attended by their Royal Highnesses, The Queen, Prince William and Princess Eugenie. There will be a formal presentation of the award later in the year and Spotlight plan to hold their own celebration event with all volunteers, past and present.